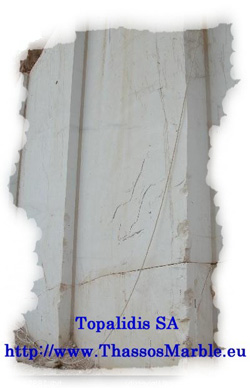 Thassos stone, a Greek marble of crystal white - snow white color. Mineral analysis - properties.
Thassos quarry locations in Greece and its production.
The stone selections. Information on its several commercial trade names.
White Thassos marble tiles and the most common stone applications.
All company information on marble Thassos supplies and sample request.